LUKIA 2020 New Chronograph Series Basking in Confidence and Personality
2020.08.12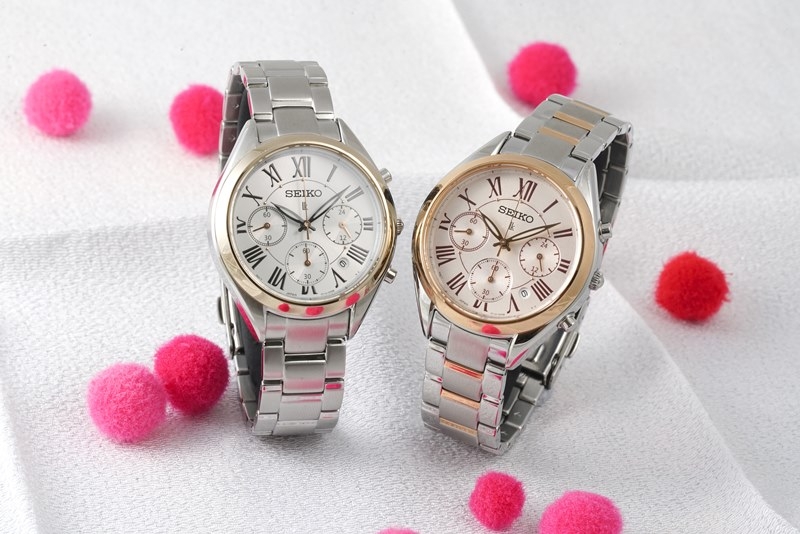 LUKIA has launched a new series of chronograph fit for every modern-day woman. The chic design is easy to match, and the colourful surface fully embraces your personality and style. There are also multiple models to choose from, making it perfect regardless of the occasion, allowing you to exude glamour and poise wherever you may be.
The chronograph watch is one of LUKIA's icons, and a lot of women have been a supporter of many of its past series. The new model once again shows the brand's aesthetic touch, and it is evident with every minute detail. The curves on both sides of the case are neat and smooth, and the arc connecting the upper and lower ends of the lugs is elegantly lined. The curved crown is decorated with delicate lace like icing on the cake. The layout of the surface is proportioned, whereas the sub-disk is used to indicate the seconds, 60-minute accumulation and 24-hour display. The seconds' dial is specially equipped with a track-type scale ring, which makes reading the time clearer and easier. The Roman numeral scale and the willow-shaped hands highlight the delicate harmony of the watch, whereas the watch's built-in 7T12 quartz chronograph movement is accurate and reliable at all times.
The new chronograph series has a rich selection of models. The stainless steel case can be lined with champagne gold, ice blue, dark green or blue surfaces, which are unique and eye-catching, whereas the all-black stainless steel case provide a selection of black and purple surfaces, making it a mysterious and cool model that is unforgettable. Furthermore, you can also choose the elegant electroplated rose gold stainless steel case and two-toned watches as well.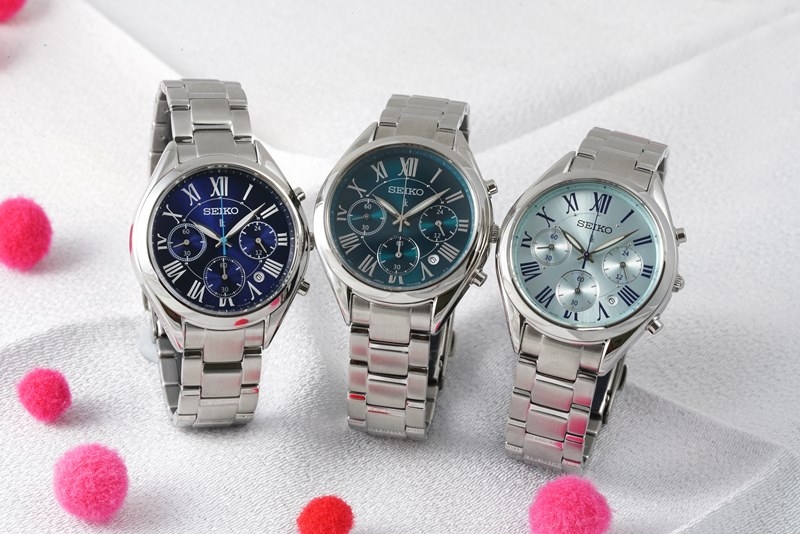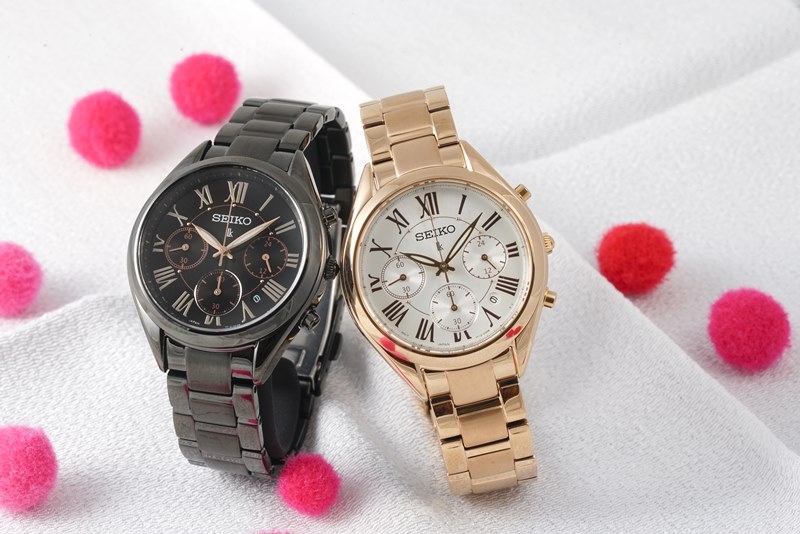 The Summer Special
LUKIA has launched the special edition SRWZ18P1 to welcome the summer. The watch adopts a two-tone design, a stainless steel case with a chain strap, and a gold-plated bezel and crown to echo the surface colour. The surface design is exquisite, with the radial pattern akin to the beaming sunrays. The 12 o'clock position is decorated with gold, whereas the rest of the scales are inlaid with blue or green stone amphibole, where it contrasts with gold beads. The double-number scale is also set off by dark number patterns, giving it an enduring design vibe that only gets better every time you decide to check the hour. Who knew checking the time can be such a joyous occasion?
LUKIA has produced many chronograph watches for ladies, and they are now available for sale in Seiko Boutique, City Chain and authorized dealers in Malaysia and Brunei.
More details of watch : http://www.thongsia.com.my/en/seiko/collections/product/21/814/